Central Venous Access & Dialysis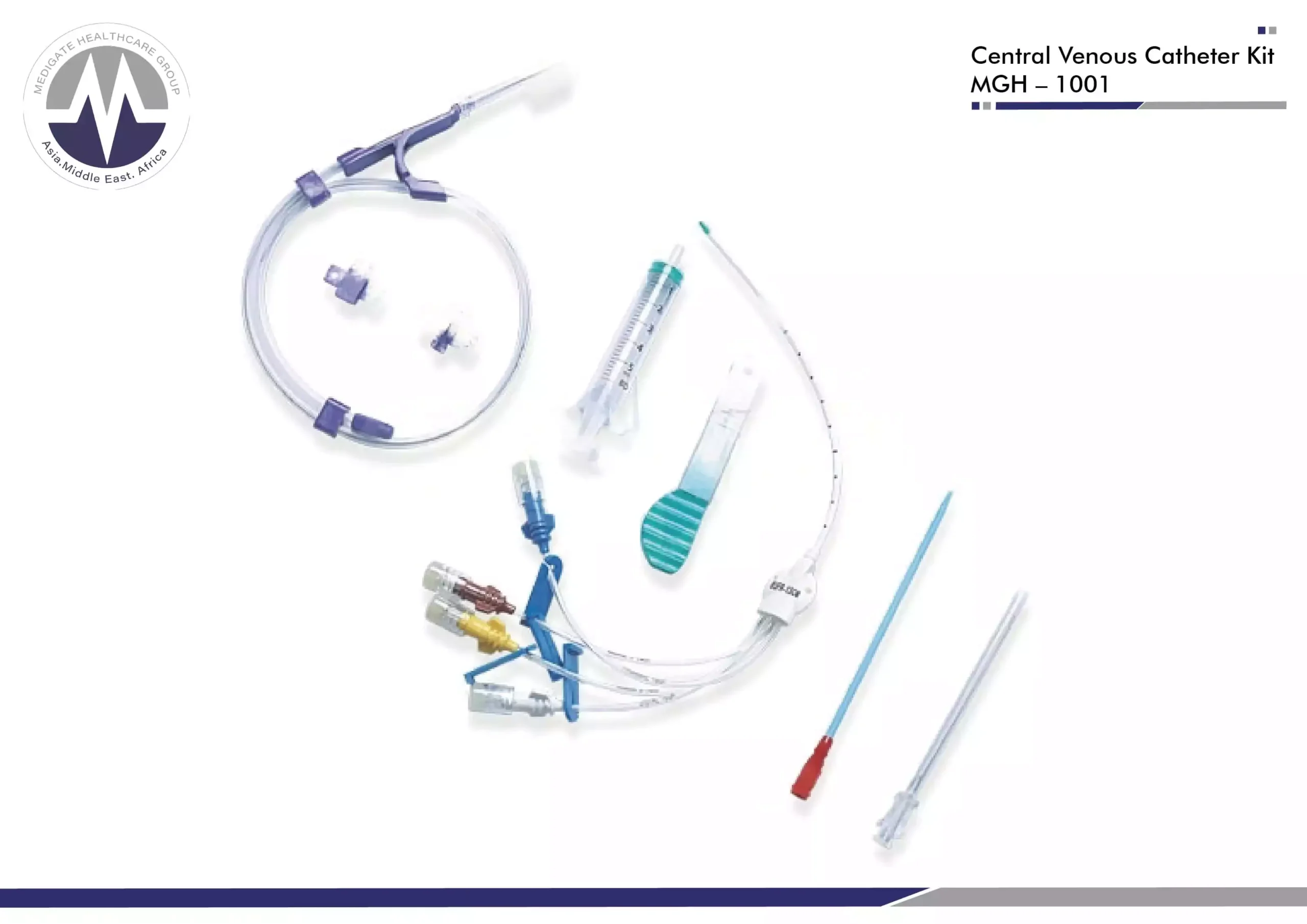 Central Venous Catheter Kit
Central Venous Catheter made of specially formulated and biocompatible Polyurethane material provides strength during insertion and also softens at body temperature to conform to the body tissues and reduces the risk and vascular trauma.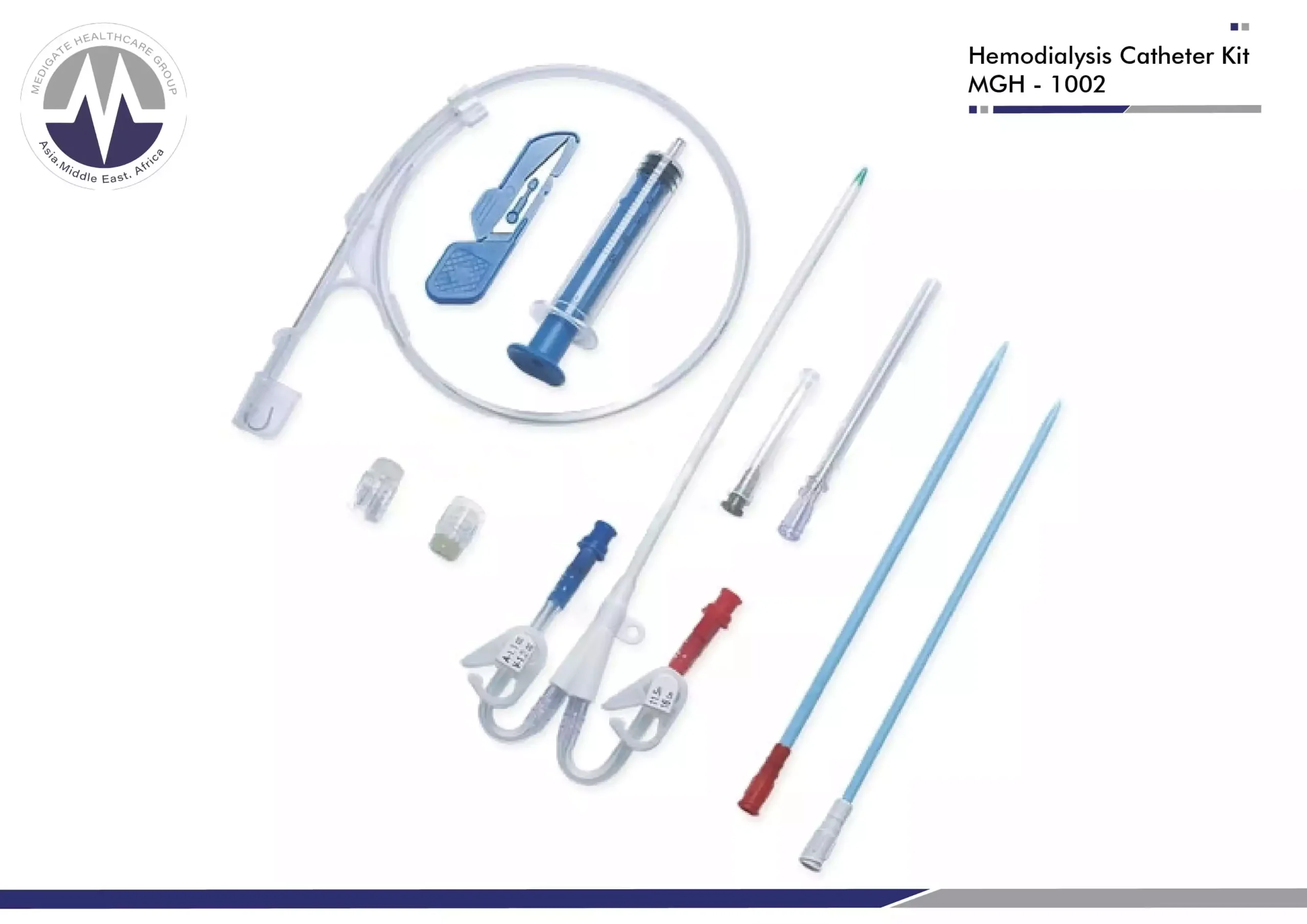 Hemodialysis Catheter Kit
Polyurethane material. Soft, geometrically designed conical tip to ensure easy insertion and prevent catheter related trauma. complete circuit for the removal and return of the patient's blood during treatment.
Blood Tubing Set
Medical grade PVC tubing for higher biocompatibility. Advantage of built-in Heparin and Saline line. Extra corporeal blood circuit tubing set, used during dialysis. Low Priming Volume. Ease of use.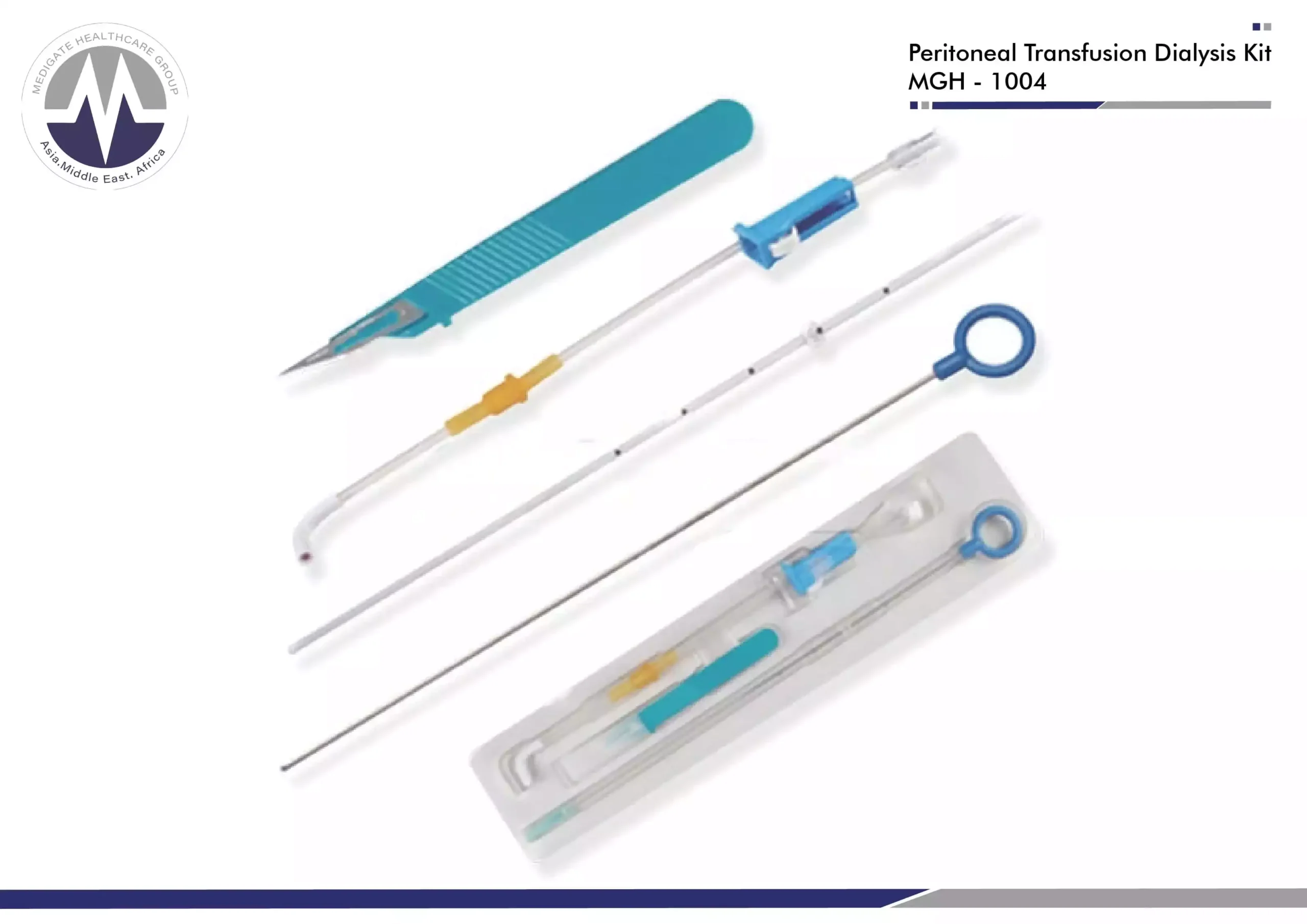 Peritoneal Transfusion Dialysis Kit
Suitable for performing peritoneal dialysis in patients of all age groups. Perforated open-end catheter manufactured from polypropylene. Stainless steel trocar is provided to facilitate smooth penetration.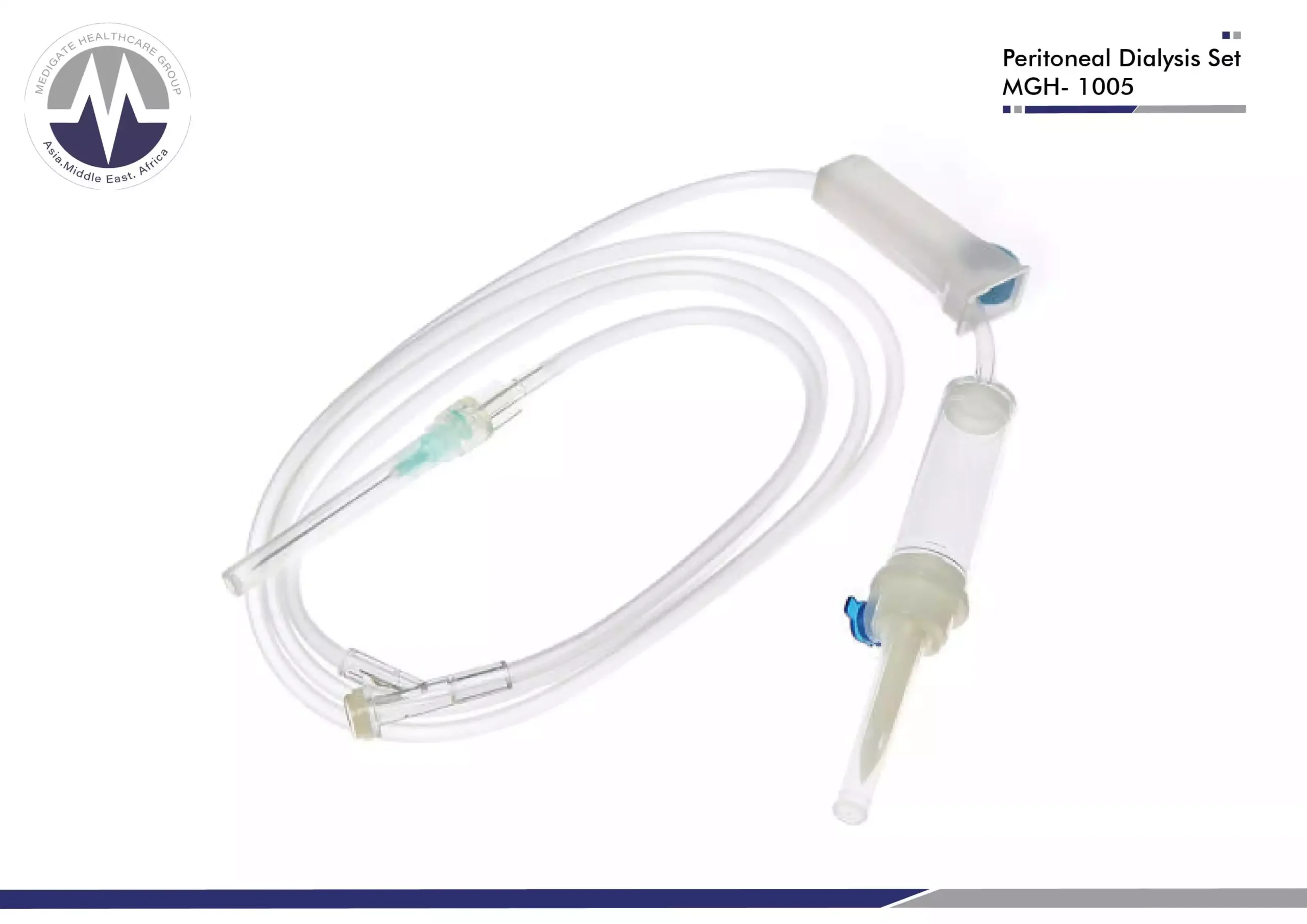 Peritoneal Dialysis Set
Clear Transparent & Flexible built in Chamber with sharp and easy piercing Spike. Special designed for 'Y' shaped transfusion set for administrating dialysis solution. Provided with two upper control clamp to facilitate the attractive change of solution bottles.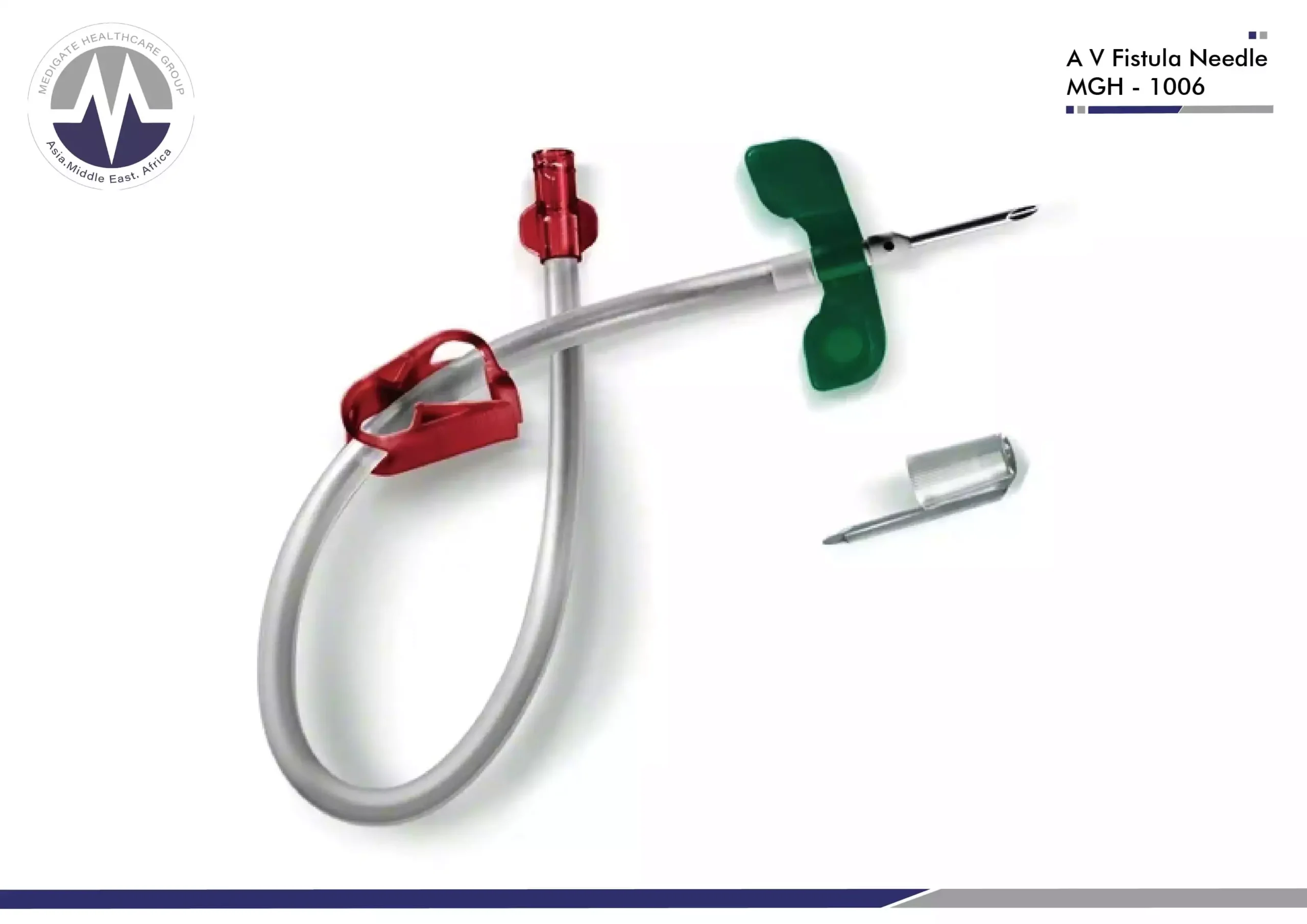 A V Fistula Needle
Super smooth kink resistance tubing ensures uniform flow rate. To connect blood lines of the blood vessels through needles when dialysis is carried out through an internal Fstula.